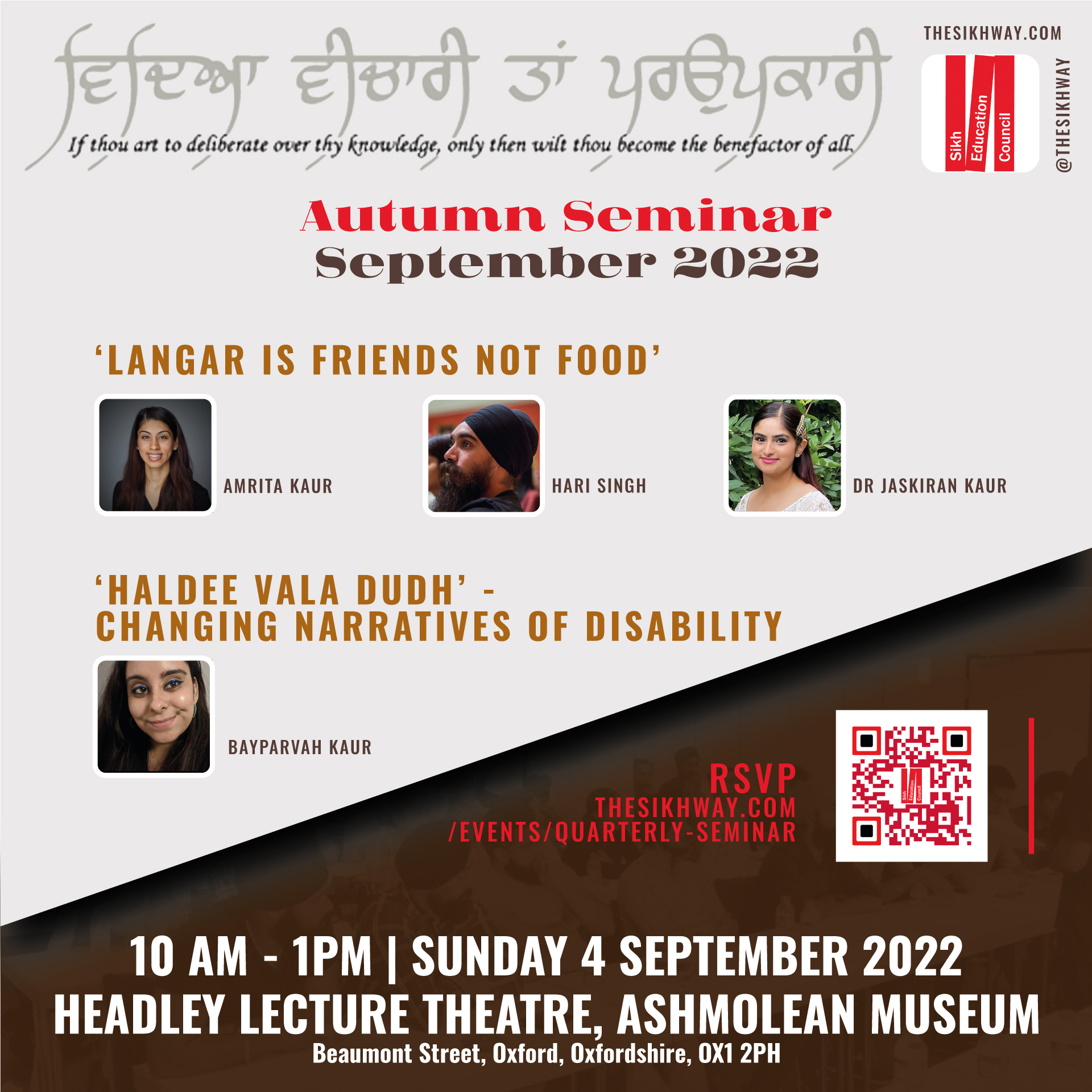 PAPERS:
'Langar is friends not food'
Amrita Kaur, Hari Singh, Dr Jaskiran Kaur
'Haldee vala dudh'- changing narratives of disability'
Bayparvah Kaur
Attendees will be given thirty minutes upon arrival to read through a draft copy of each paper. The speakers will then present their respective papers for 45 minutes, followed by an hour of collective comments, questions and discussion. The final papers will be published thereafter in the Autumn 2022 edition of Sikh Sunehan.
WHEN: 1000 – 1300, Saturday 4 September, 2022
WHERE: Headley Lecture Theatre, Ashmolean Museum, Beaumont Street, Oxford, Oxfordshire, OX1 2PH
PUBLIC EVENT: RSVP using the message form below.