AUTUMN SEMINAR 2017
DATE: 1000-1300, Sunday 24 September
LOCATION: Henley Room, Premier Meetings Solihull, Stratford Road, Hockley Heath, Solihull, West Midlands, B94 6NX
PAPERS:
'Importance of Students Movements to the Sikh Struggle', AVTAR SINGH
'Rethinking Bandi Chhor Divas', HARWINDER SINGH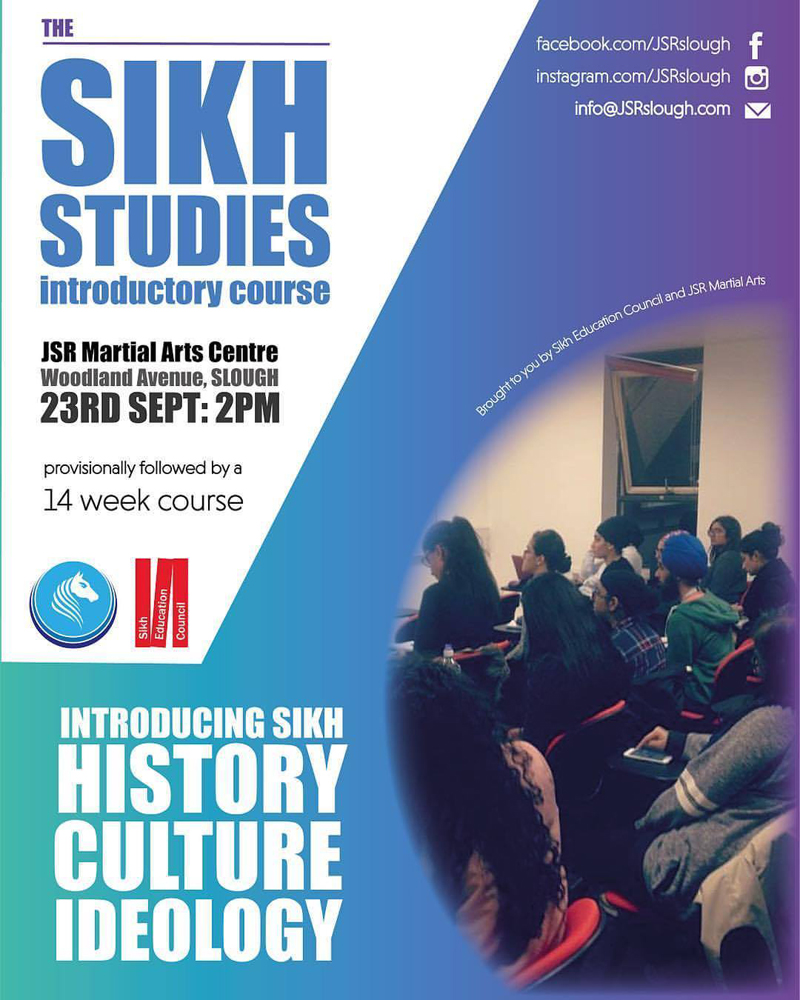 INTRODUCTORY SESSIONS
SLOUGH: Saturday 23 September, 2017, 2pm-3pm at JSR Martial Arts Centre, Woodland Avenue, Slough. Berkshire. SL1 3BU
BIRMINGHAM: Sunday 24 September, 2017, 2-3pm at Henley Room at Premier Meetings Solihull, Stratford Road, Hockley Heath, Solihull, B94 6NX
LONDON UNIVERSITIES: Check updates on Nishaan social media accounts
Year 1 of our Sikh Studies course is coming to Slough, Birmingham and central London* starting in October 2017. If you would like to consider enrolling please register your interest through our dedicated online form to let us know. Registering your interest here doesn't tie you in to doing the course, but means you'll be personally emailed before we start the 14 week course!
If you would like us to try and bring the Sikh Studies course to a town or city near you, please select 'Other' and tell us where. We can't promise we'll be able to, but we will certainly try!
*Central London classes are for University students only and managed by Nishaan, however you can register to take the course with us directly through here.
Sikh Studies course interest
FUTURE QUARTERLY SEMINARS
WINTER SEMINAR 2017
DATE: TBA
LOCATION: Premier Inn London Heathrow Airport, 15 Bath Road, Hounslow, Middlesex, TW6 2AB
PAPERS: TBA
SPRING SEMINAR 2018
DATE: 1200-1800, Sunday 4 March, 2018
LOCATION: London
PAPERS: TBA
SUMMER SEMINAR 2018
DATE: TBA
LOCATION: TBA
PAPERS: TBA