Guru Tegh Bahadur Gurdwara Leicester and Gurdwara Sri Guru Singh Sabha Southall present the International Punjabi Conference 2020 which is being held on Saturday 7 March from 2pm-4pm at the Day Centre at Guru Tegh Bahadur Gurdwara in Leicester. The Conference is organised and facilitated by the Sikh Education Council in conjunction with Panch Pardhani UK. 
Five speakers will address the attending sangat – Mangat Rai Bhardwaj, Dr Baldev Singh Kandola, Professor Shingara Singh Dhillon, Roop Devinder Kaur, and Tejinder Kaur.
A special announcement will conclude the day – Punjabi language teachers and Punjabi School administrators are invited to consider attending as this exciting development relates to their work. Refreshments will be served and there will be ample opportunity to network with others who are passionate about the Punjabi language.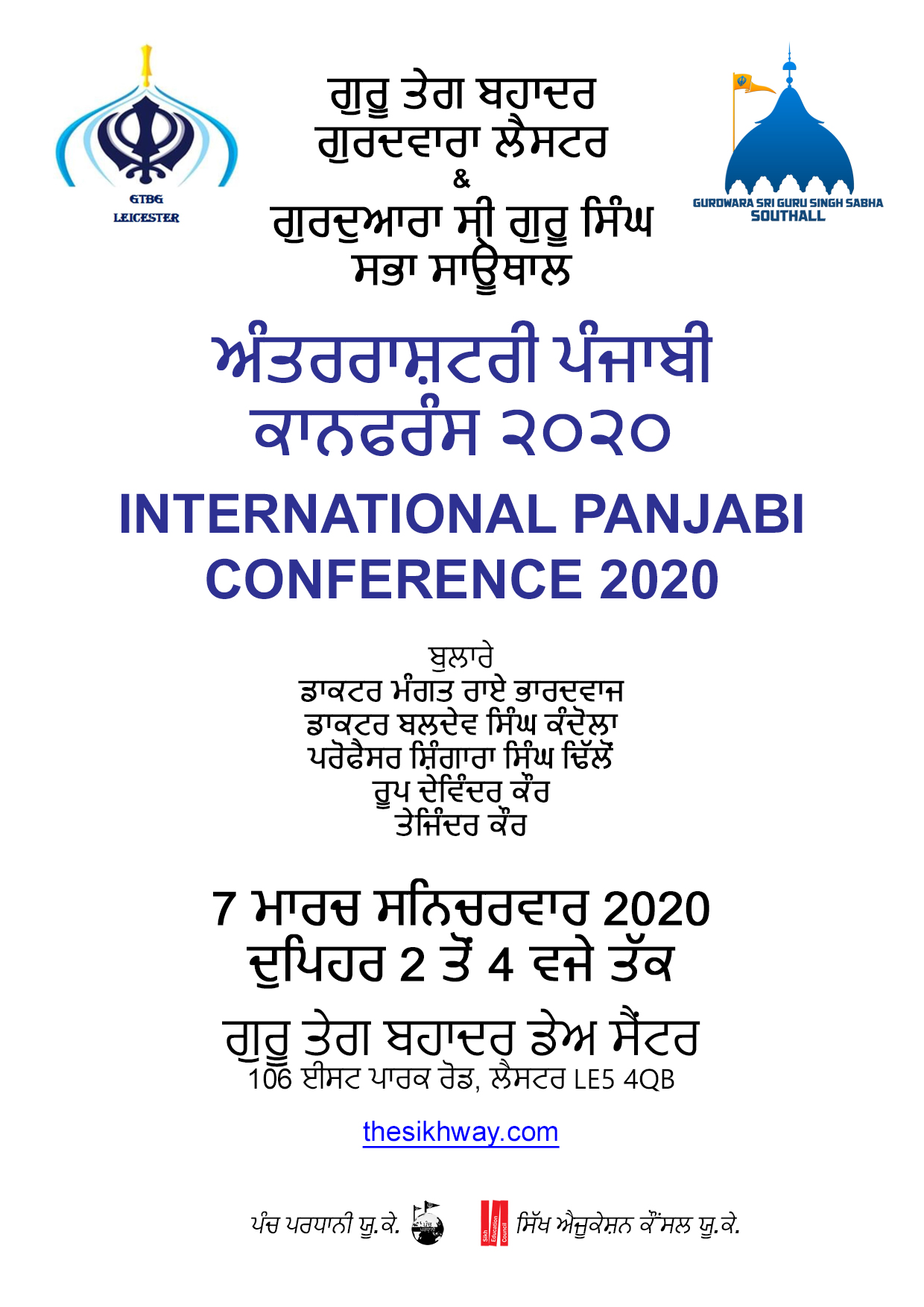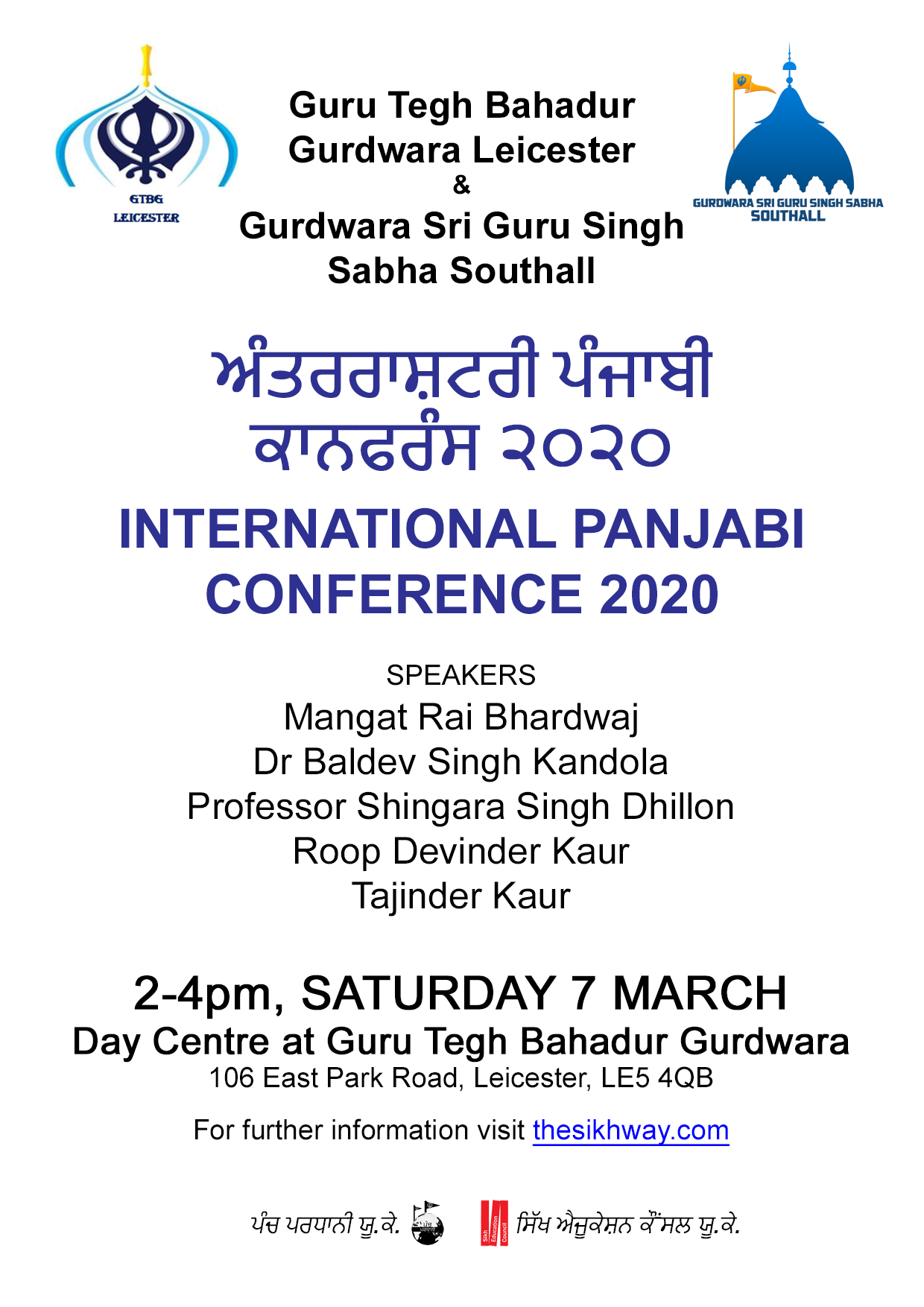 FUTURE QUARTERLY SEMINARS
SPRING SEMINAR 2020
DATE: Sunday 15 March 2020
LOCATION: Hitchin, Hertfordshire
PAPERS: 'Vaapsi', Harwinder Singh
Followed by Hola Mohalla chess tournament and childrens activities – full details on VLE
(note: chess tournament only open to those on an SEC programme of study)
YOU MUST RSVP TO ATTEND – DETAILS ON VLE
SUMMER SEMINAR 2020
DATE: Sunday 28 June 2020
LOCATION: TBA
PAPERS: TBA
AUTUMN SEMINAR 2020
DATE: Sunday 27 September 2020
LOCATION: West London
PAPERS: TBA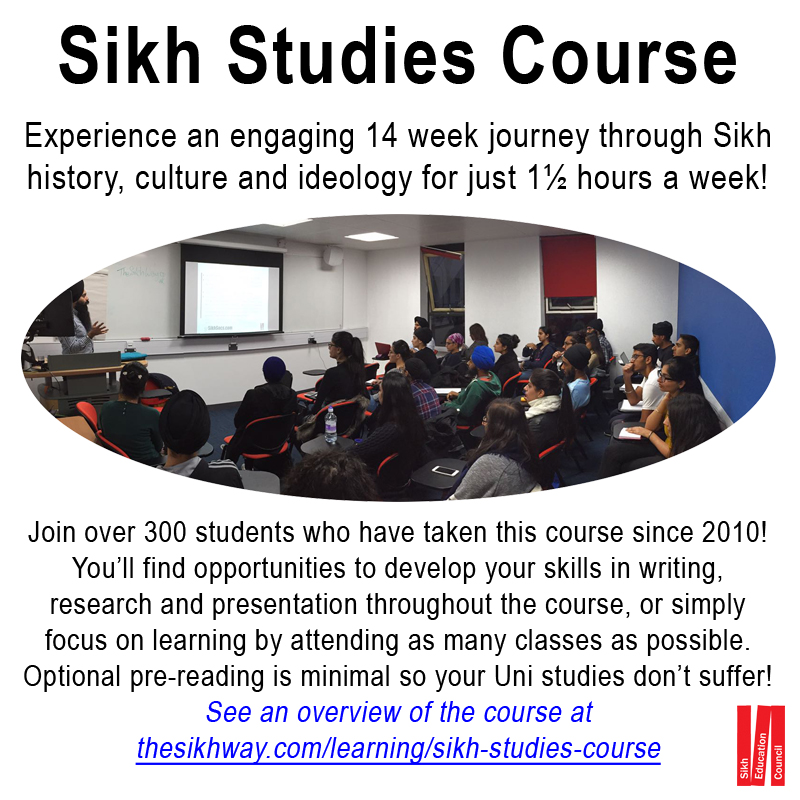 Classes currently run in central London, West London, and the East Midlands. Please complete the form below if you would like us to try and bring the Sikh Studies course to a town or city near you. We can't promise we'll be able to, but we will certainly try!
Sikh Studies course interest