RUN IN CONJUNCTION WITH SRI GURU SINGH SABHA GURDWARA HITCHIN AND GURU NANAK GURDWARA
who are providing space for pre and post training workshop, and drop-off and collection point.
Our Netball Skills Day is run by an all-female coaching team of netball enthusiasts whose aim is to encourage younger generations of Sikh girls to pick up the sport. Not only do we provide a day of sporting skills, we aim to provide information that will help with the specific needs and situations that many young Sikh girls find themselves in when contemplating playing sports like netball. Everybody involved with the day is DBS-checked, coming from a range of experiences in playing netball including representing at county level.
If you would like to volunteer on the day please contact us through our online message form providing as much information as possible including relevant experience.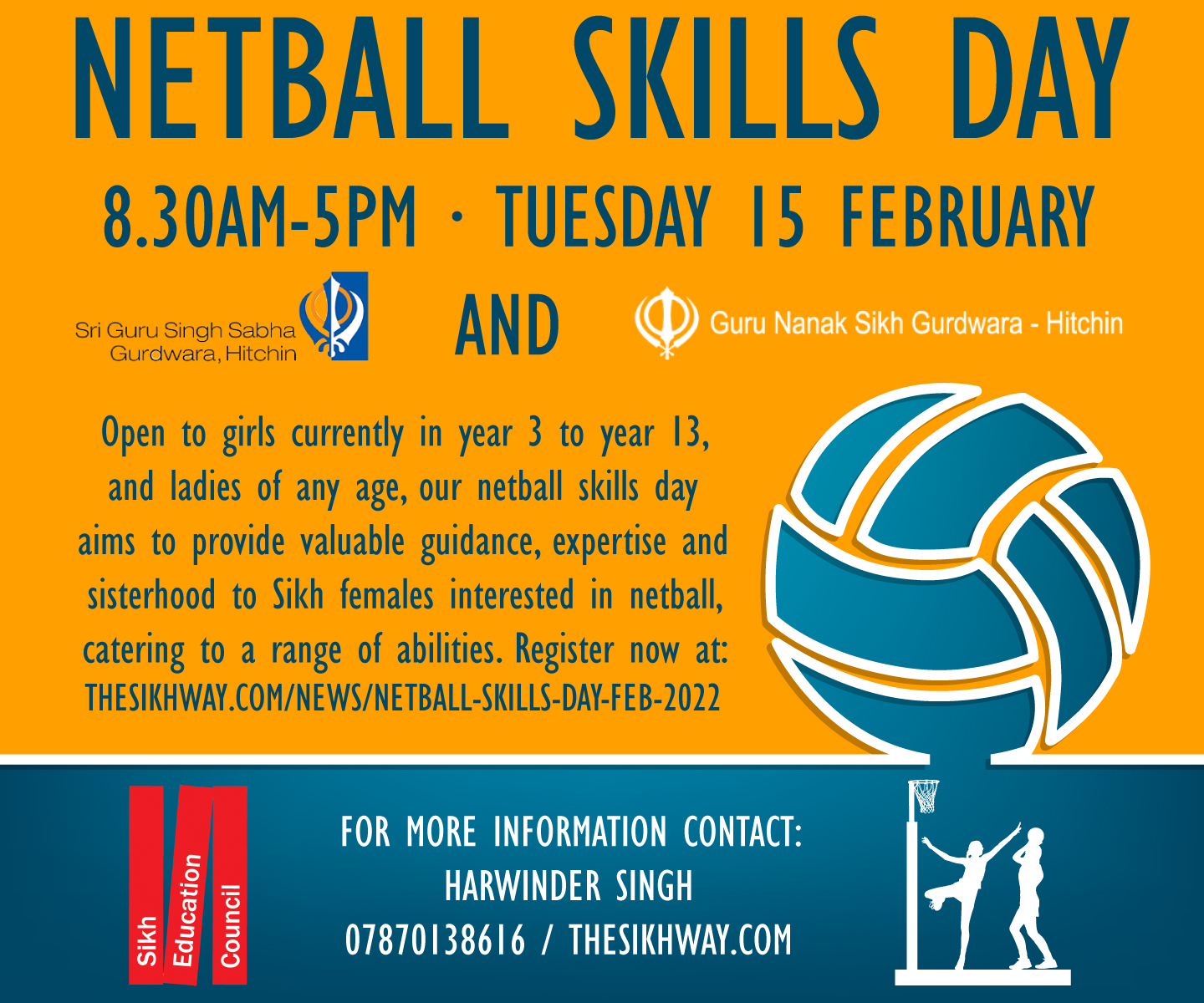 If you are an adult wanting to participate and learn at the skills day, please type 'n/a' in the 'Child's Name' and 'Child's School' box, and mention any prior experiences in netball you have had in the 'further information box'.
Please note: spectators will not be permitted!
REGISTRATION IS NOW CLOSED. PLEASE VISIT BACK FOR OUR NEXT NETBALL SKILLS DAY.