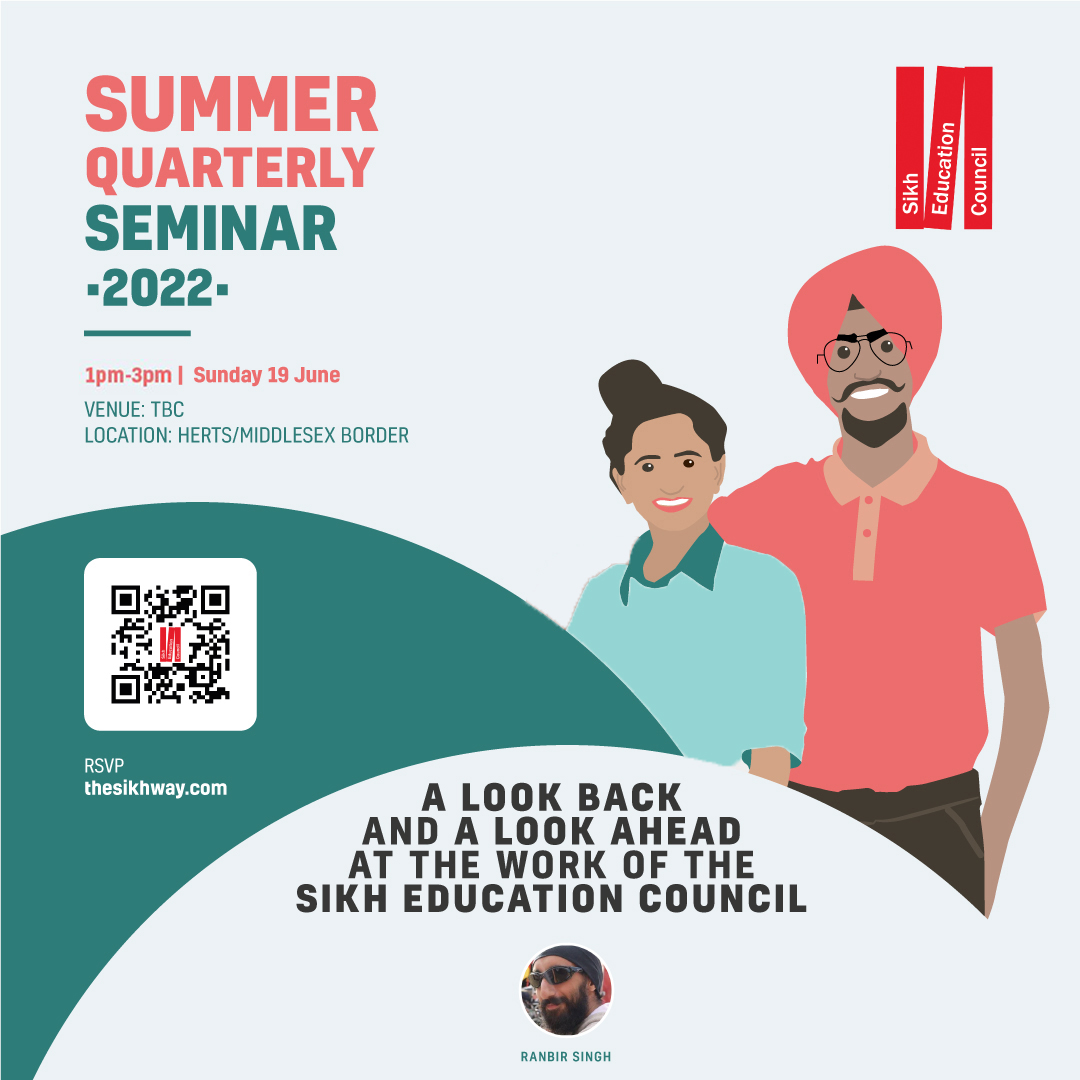 A look back and a look ahead at the work of the Sikh Education Council
Our Summer Quarterly Seminar took place on Sunday 19 June at the Woodoaks Tea Shack just off junction 17 of the M25 in the Hertfordshire/Middlesex border area. We had over two dozen attendees who partook in a late lunch as part of a relaxed quarterly seminar where long term volunteer Ranbir Singh presented a quite practical look at the Sikh Education Council's work in the past, alongside a vision of where we are going in the future.
The seminar took place out in the open fields of Woodoaks Farm, albeit sheltered under a beautiful wooden pergola. The sun might not have made much of an appearance but the delicious sandwiches and scrumptious cakes were appreciated by everyone, fueling lots of conversation over the range and body of work undertaken by the SEC over so many decades.
Photos, promotional posters and newspaper clippings from Sikh Education Council events going back to the 1980s were shared and displayed providing an interactive timeline to the work the SEC has engaged in. It was an eye-opening presentation even for those who have been volunteering the longest, including the speaker. In closing Ranbir Singh stated that, "The SEC is only as good as its volunteers, and what we produce today will hopefully develop our volunteers of tomorrow."
In concluding conversations, it was announced that a written work would be published showcasing the work of the Sikh Education Council to date, complete with photographs and images. The book is expected to be published in 2023.