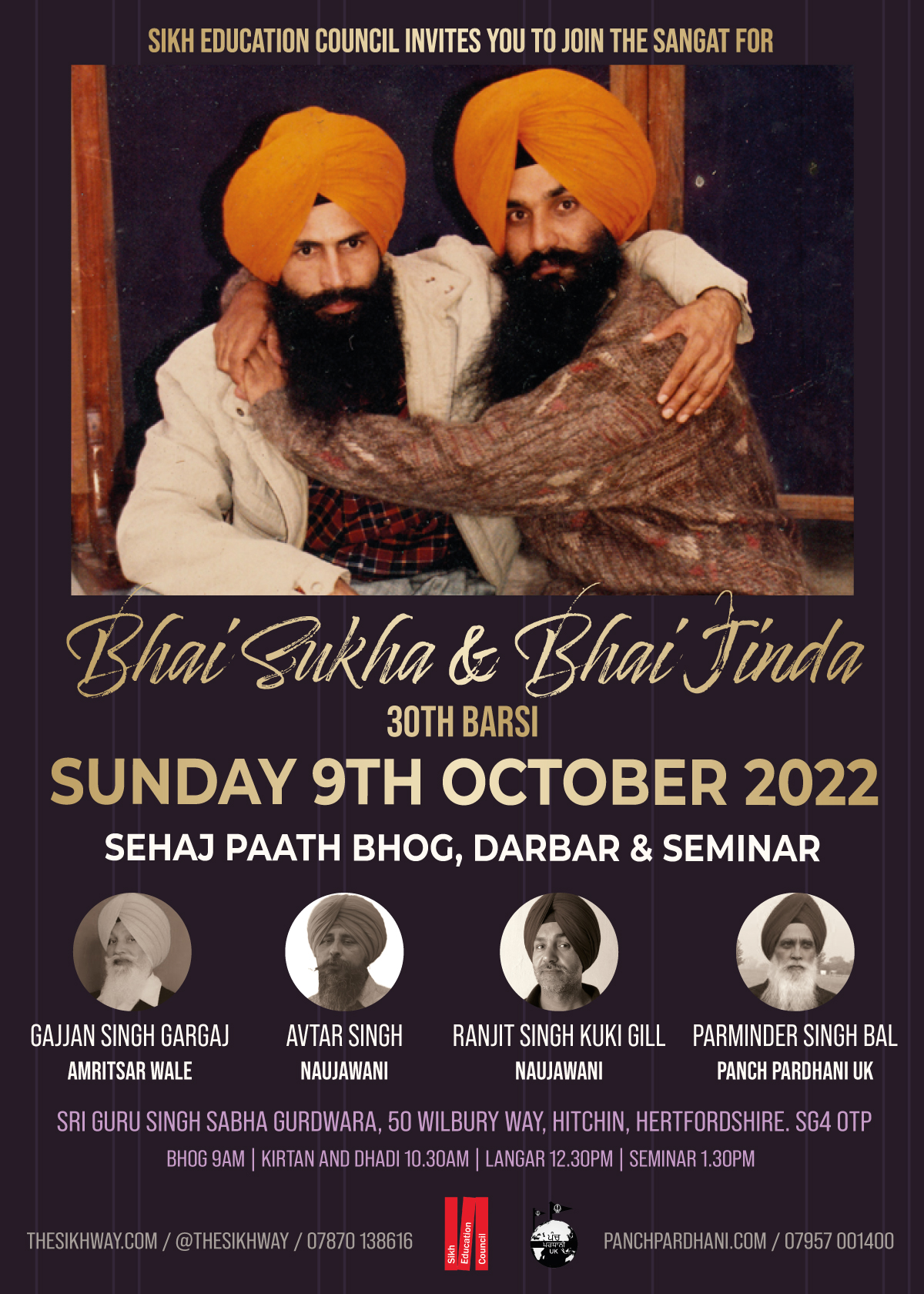 Sehaj paath bhog, Darbar and Seminar
The Sikh Education Council invites you to join us at Sri Guru Singh Sabha Gurdwara in Hitchin on Sunday 9 October for a day filled with Sangat on the 30th barsi of Bhai Sukhdev Singh Sukha and Bhai Harjinder Singh Jinda. Sehaj Paath bhog of Guru Granth Sahib ji in the morning followed by kirtan, dhadi vaaran, and Langar, concluding with a dual-language seminar in the afternoon.
Speakers at the seminar include Avtar Singh and Ranjit Singh Kuki Gill, both of naujawani, and Parminder Singh Bal of Panch Pardhani UK.
Timetable for the day:
9am Bhog of Guru Granth Sahib Sehaj Path
10.30am Kirtan by Hazuri Ragi Jatha
11.15am Dhadi Vaaran by Gajjan Singh Gargaj Amritsar wale
12.15pm Ardas
12.30pm Langar
1.30pm Seminar