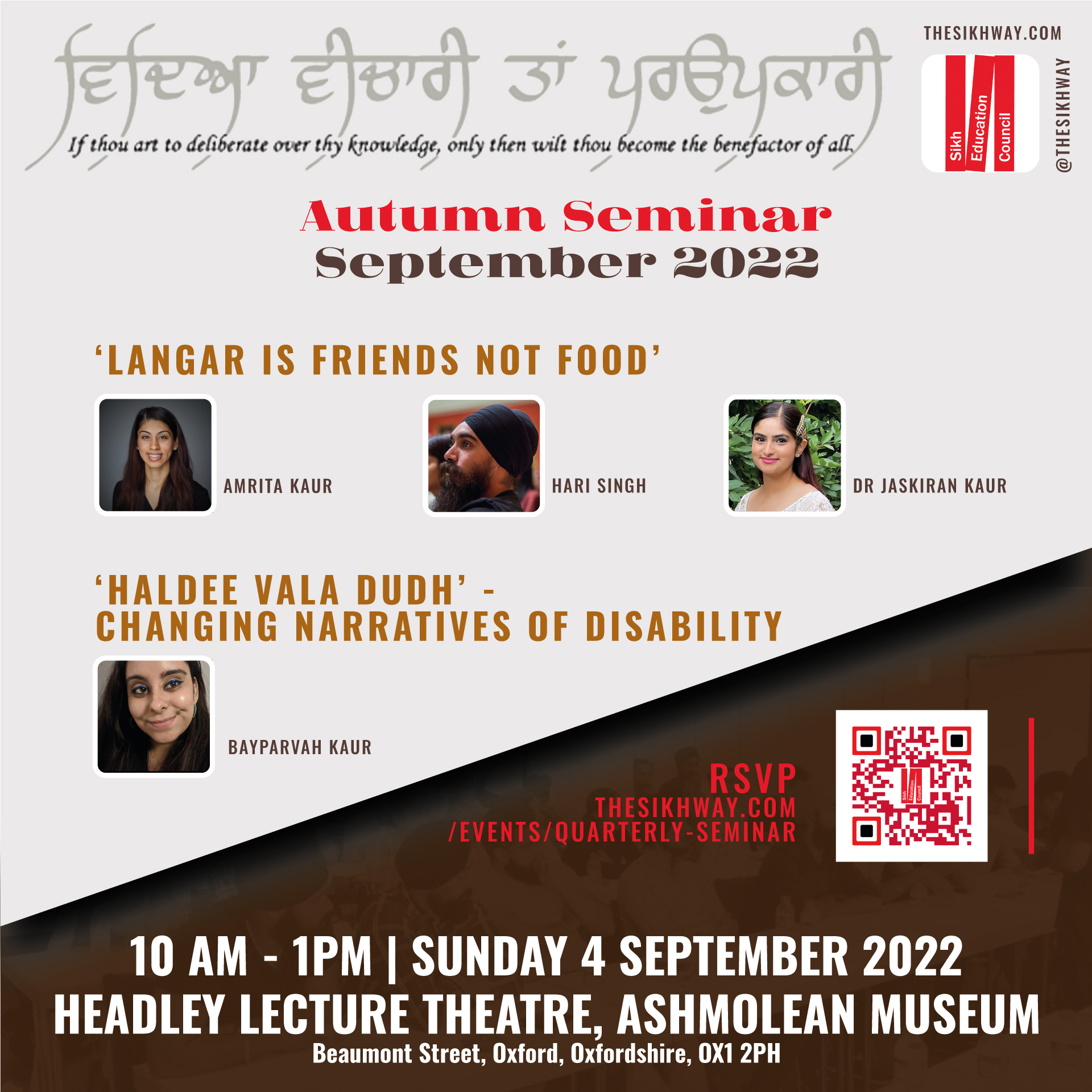 Challenging the prevailing thinking on Langar, and on disability
Our Autumn Quarterly Seminar took place on Sunday 4 September at the Headley Lecture Theatre in the Ashmolean Museum, Oxford. Two excellent papers were presented by four SEC researchers and students in the hallowed surroundings of Oxford to an enthusiastic audience of thirty or so attendees.
Amrita Kaur, Hari Singh and Dr Jaskiran Kaur presented their paper entitled, 'Langar is friends not food', whilst Bayparvah Kaur presented her paper, 'Haldee vala dudh – Changing narratives of disability'.
Both papers were well received with interesting if not quite provocative questions from those in attendance. SEC fellow Ranjeet Singh ably facilitated the day's events concluding that, "These were two interesting topics very well presented by our speakers that now demand further research and development; useful papers from which to start delving deeper into the respective topics."
Both papers will be published in the Autumn 2022 edition of Sikh Sunehan which can be obtained for free directly from the Sikh Education Council.